Action Power Sports Battery Service

in Waukesha, WI
Schedule ServiceShop Service Specials
Action Power Sports should be your first and last stop when the battery on your UTV, ATV or motorcycle needs replacement. However, if you'd like to prevent a dead battery and get ahead of your vehicle's necessary maintenance, schedule a battery check at our Waukesha, WI, powersports dealership. Our experts can handle ATV battery repairs, motorcycle battery replacements and anything related to UTV service. We'll even help you with your snowmobiles and personal watercrafts if they're in need of a battery upgrade. Keep your adventures uninterrupted and schedule powersports battery service at our WI dealership today!

Motorsports Battery Installation near Me
From battery installations for your Kawasaki UTV to battery repair for your Can-Am motorcycle, the team at Action Power Sports is here for you regardless of the brand or vehicle type you ride. Our goal is to get you back on the road faster and with more confidence than ever before! Speak with our team today about UTV battery service or ATV battery repair.
When Do I Need a New Battery for my Powersports Vehicle?
You may need a UTV, ATV or motorcycle battery replacement when:
Your vehicle is taking longer than usual to start
The battery is more than three years old
You've needed to jumpstart the battery multiple times
Your electronics and lights are malfunctioning
We sell new UTV and ATV batteries at Action Power Sports, located at S14W22605 Coral Drive in Waukesha, WI. Purchasing a motorcycle battery replacement is a crucial part of maintaining your powersports vehicle's longevity, so trust our team for all your UTV battery sales needs. When you have questions about how much a motorcycle battery costs, let the team at our Waukesha motorsports dealership get you the information you're looking for. We want to help you find a competitive UTV battery price when you're seeking a new ATV battery replacement in Waukesha, WI, so be sure to ask about our battery service specials, too!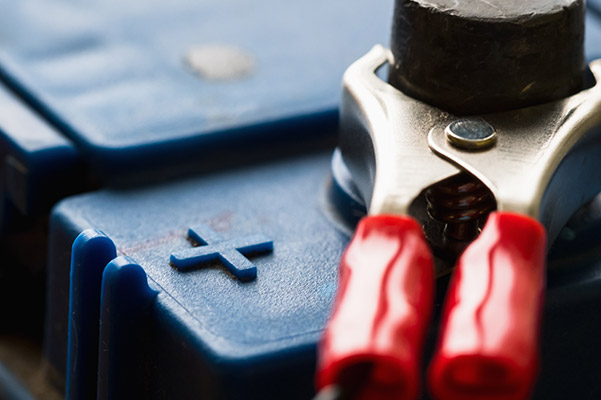 Powersports Battery Coupons near Me
Are you interested in saving on your new ATV battery price? Ask our team about the powersports service specials and UTV battery coupons that may be available. We'll help you save on your motorcycle battery cost and also the price of your ATV battery repair or replacement service.